Last weekend during the London Boatshow was launched what it claimed to be the lightest and most efficient radar in its class: 'Raymarine Quantum Wireless Chirp'.
Chirp technology is used increasingly by marine manufacturers in echosounders to increase target resolution when fishfinding. The same benefits are applied to marine radar with the launch of the Raymarine Quantum, the industry's first compact recreational radome with Chirp pulse compression technology.
What does that mean?
The Raymarine Quantum uses pulse compression to produce sharper, more defined images by sending out variable frequencies simultaneously.
Yes but why is this radar particularly interesting to sailors?
Aside from optimum target resolution, the potential weight-saving benefits aloft are appealing. The 18in Quantum weighs around 50 per cent less than traditional magnetron radars.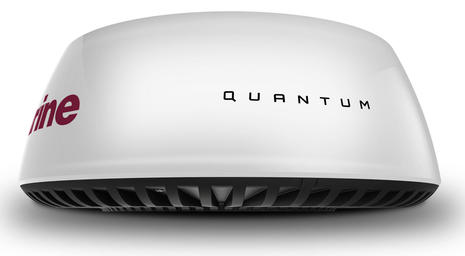 At its world launch of Quantum, Raymarine showed the new solid-state circuit board and compared it to the metallic innards of a magnetron radar (pictured above). This comparison helps bypass the marketing hype to make the reduction in size and weight tangible. The Quantum radome weighs just 5.6kg – around 2kg lighter than the competition – practical weight-saving when mast-mounted.