Online Registration is now available for the International Melges 32 Class Association (IM32CA), as well as the 2016 U.S. National Championship (September 28 – October 2), both hosted by Sail Newport.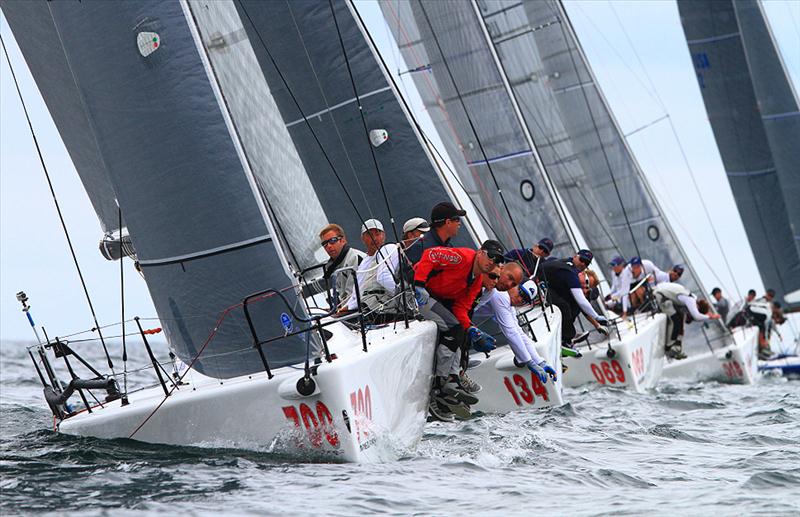 In 2012 the Class held its largest World Championship in Newport and once again, it looks to recapture the yachting lore of one of America's greatest sailing locations. Melges 32 owners and sailors will have the chance to experience the superior facilities of SN and take full advantage of the epic, fall sailing conditions.
"Newport is truly iconic in the worldwide sailing landscape and fulfills all the requirements we have as a Class for holding a premier World Championship," commented North American Fleet Manager, Sam Rogers. "The city of Newport, its history and the overall experience is one of a kind. With Sail Newport acting as one of our closest partners, surely this event will attract top Melges 32 pro and amateur teams from all over the world."
Sail Newport recently played host to one of the most successful Volvo Ocean Race stopovers in the history, firmly establishing it as an excellent regatta venue, complete with launching services, brand new state of the art dockage, and a centralized regatta hub.
The Melges 32 Class is looking forward to welcoming many longstanding veteran teams to Newport, as well as a few fresher teams who will be competing in their very first World Championship. Current World Champion Alessandro Rombelli and his STIG team will be back to defend their title. Doing their best to defend from a "home-field" advantage standpoint, Chris Wientjes' Stormvogel, Ed Tillinghast's Dark n'Stormy, Ben Schwartz's Pisces, Jason Carroll's Argo, Ryan DeVos' Volpe, and Dalton DeVos' Delta, have committed their participation.
Making their way North from a successful Blue Water Series, a large number of international teams will also continue their march through North America and look to return home with some new, World Championship hardware.
Visit event website:  http://www.yachtscoring.com/