Since the Volvo Ocean Race concluded in June, teams come and go, but the boats are contracted to continue for the 2017-18 edition.
Looking after the boats continues to be the responsibility of the Volvo Ocean Race Boatyard, the innovative feature of the last race which provided the teams with all the resources to maintain their boats through the 9-month competition and Nick Base is the passion man beyond this. Two-time racer and a further two editions under his belt as shore crew, Bice was the obvious choice.
"Throughout the entire race there were only two major incidents – one was definitely human error because of a boat being sailed into a reef, and the other was a broken mast," he says. "Other than that, the problems were relatively small fry."
Compare that to the previous edition in 2011-12 when two boats were forced to limp to dry land and safety after breakages on day one, setting the tone for an entire race of cracks and crashes.
Bice is convinced that the Boatyard is a model of collaboration, efficiency and a golden opportunity to push down the technological barriers of racing boat development and maintenance.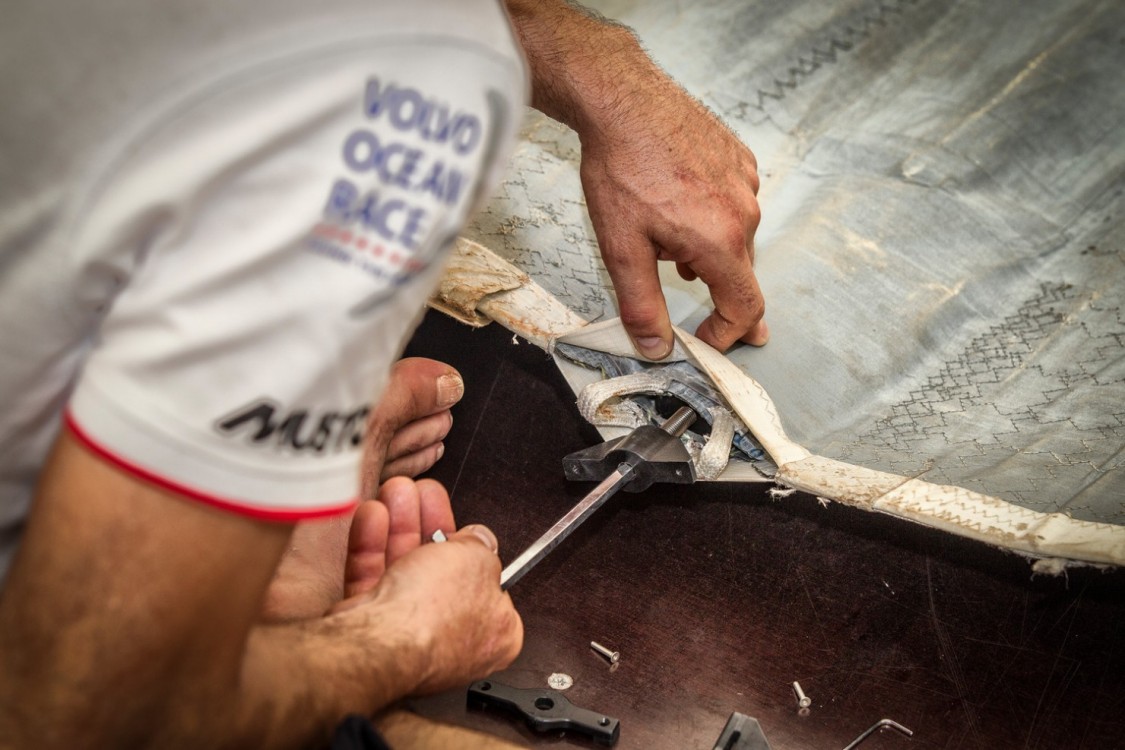 He has already drawn detailed plans for the forthcoming three years, taking us through the next race, starting in October 2017, and beyond.
Right now, his immediate concern are the three boats in his care at Race HQ in Alicante, Spain – Team SCA, Team Vestas Wind and Team Alvimedica.
"We've built our tent so we don't need to shrink-wrap the boats and they're in there now. They're completely out of the elements which in any case, aren't too bad in Alicante. The tent is 65 metres by 20 metres, 1300 square metres. We've got all our workshops in there, our small sail loft floor and three boats."
The others to contest the last race, MAPFRE, Abu Dhabi Ocean Racing, Team Brunel and Dongfeng Race Team are wintering in Sanxenxo, Spain; Lisbon, Portugal; the Caribbean; and London respectively.
Bice has also been busy recruiting a Boatyard team which will eventually grow to 50-plus once suppliers have provided their own staff to a multi-talented, united group.